Soft computing (SC) is a collection of methodologies that are trying to cope with the main disadvantage of the conventional (hard) computing: the poor performances when working in uncertain conditions. The fundamental idea of soft computing is to emulate the human like reasoning. The classic constituents of SC are fuzzy logic, neural network theory and probabilistic reasoning, but new methods are continuously emerging: belief networks, genetic algorithms, anytime algorithms, chaos theory, some parts of learning theory, etc.
After 9 successful editions, SOFA continues to gather every two years a significant number of Soft Computing (SC) researchers and professionals. Organized in Arad (Romania), SOFA 2022 aims to communicate and publish new theoretical and applicative research results, in the areas of Fuzzy Logic, Neural Networks, Evolutionary Computing, and other methods belonging or connected to SC. Furthermore, SOFA encourages innovative reflections on SC and the creation of strong links between researchers, R&D engineers, and professional managers.
The conference program
Novel soft computing methods:
Fuzzy Logic, Neural Networks, Belief Functions,  Evidence Theory, Evolutionary Computation, Anytime Algorithms, Hybrid Systems, Probabilistic Reasoning, Possibilistic Reasoning, Clustering Techniques, Feature Selection Methods, Adaptive Modelling, Knowledge Discovery Methods, Novel Learning Algorithms.
Intelligent control systems:
Model-Predictive Control, Adaptive and Optimal Control, Intelligent Control Systems, Robotics and Automation, Fault Diagnosis, Intelligent Agents & Multiagent Systems, Industrial Automation, Hybrid Control Systems.
Computational Intelligence for Bioinformatics and Biomedical applications:
Soft Computing Methods for Biological Data Analysis and Knowledge Discovery, Mining the Human Genome, Brain Data Analysis and Modeling, Gene Expression Data Analysis and Disease Profiling, Protein Function Prediction, Adaptive Integrated Systems for Medical and Health Applications.
Optimization and Prediction:
Multi-criteria Optimization, Signal Processing, Time Series Analysis & Prediction, System Identification, Data Mining & Knowledge Discovery, Intelligent Information Systems, Image Processing, Parallel Computing Applications in Identification & Control, Pattern Recognition, Clustering, Classification, Complex Systems.
Decision Support Systems:
Intelligent Databases & Information Retrieval, Case-Based Reasoning, Decision Analysis, Dynamic Systems Modeling, Decision Support Systems, Qualitative and Approximate-Reasoning Modeling, Multiple Criteria Decision Aid.
Intelligent Systems for Signal Processing:
Signal Processing, Speech Recognition, Image Analysis, Video Data Modeling, Diagnostics, Uncertainty-handling, Anytime Algorithms, Sensors, Distributed Measurement, Tool Integration for Better Performance, Virtual Systems, Intelligent Space, Applications
Smart Vehicular Technology, Transportation, Communication and Applications
Intelligent Transportation Systems and Big Data Applications, Positioning, Navigation, and Satellite Networks, Smart Vehicular Communication Networks, Security, Vehicular Electronics
Ramona Lile
Rector of "Aurel Vlaicu" University of Arad, Romania
Nicolae Paraschiv (Romania)
Nicolae Paraschiv (Romania)
Valentina E. Balas (Romania)
Valentina E. Balas (Romania)
Lakhmi C. Jain (Australia)
Lakhmi C. Jain (Australia)
Valentina E. Balas (Romania)
Valentina E. Balas (Romania)
Annamaria R. Varkonyi-Koczy
Annamaria R. Varkonyi-Koczy (Hungary)
Octavian Prostean (Romania)
Octavian Prostean (Romania)
Marius M. Balas (Romania)
Marius M. Balas (Romania)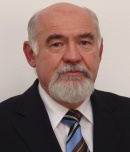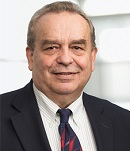 Anca Ralescu (USA)

Antonio Ruano (Portugal)

Cenap Ozel (Turkey)

Dana Rad (Romania)


Dumitru Baleanu (Turkey)

Fuqian Shi (USA)

Guojun Wang (China)

Mohammad Pourmahmood Aghababa (Canada)

Muhammad Imran Tariq (Pakistan)

Nicolae Paraschiv (Romania)

Rajeeb Dey (India)

Seshadhri Srinivasan (India)

Shahnaz Shahbazova (Azerbaijan)

Tsung-Chih Lin (Taiwan)

Umar Farooq (Pakistan)

Valeriu Beiu (Romania)

Voicu Groza (Canada)
Local Organizing Comittee
Cornel Barna

Valentin Muller

Mihaela Popa

Lavinia Cuc

Anca Dicu

Corina Mnerie

Flavius Petcut

Daniel Dragu

Catalin Crisan

Daniel Alexuta

Tania-Bogdana Gavrila

Romina Hancila

Noemi Rohatinovici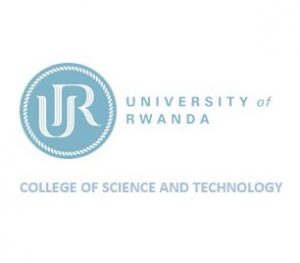 Lovely Professional University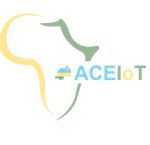 African Center of Excellence in Internet of Things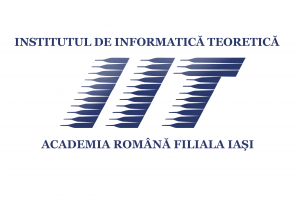 Institute of Computer Science of the Romanian Academy – Iasi Branch